Asbury Alum Impacts Christian Music Industry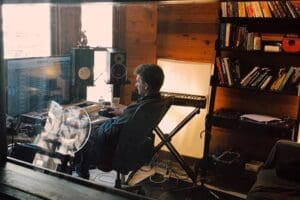 March 02, 2018
WILMORE, Ky.—Asbury University alumni are known for making incredible impacts in their fields of study. Recent graduate Jake Halm '16 is already striking a chord in the music industry as a full-time engineer, editor and programmer working with today's top Christian artists.
Halm is a member of the Ransomed Class and graduated with a Media Communication degree, with emphases in both video and audio production. Music had always been part of his life, having taken piano and trombone lessons, and having played in multiple bands and choirs throughout his adolescence. But when he started at Asbury, Halm was more interested in cinematography.
"Going into it, my theory was to become an expert at both video and audio," he said. "That way I could be totally self-sustained if I needed to be. Well it turns out, as you make videos, you need some sort of music for them, so I just started to make my own."
Between his junior and senior years, Halm interned at the Record Shop, a studio in Nashville, Tennessee. He said that experience fueled his passion for audio, but he was still heavily involved in video production.
"Audio and video go great together," Halm said. "Especially in today's online world, artists rely on video content for social media very heavily."
Jake Halm '16 uses his Media Communication degree to make an impact in the Christian music industry.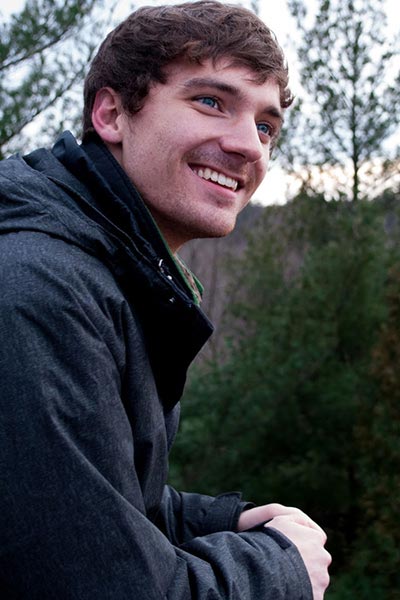 After graduating from the University, Halm moved to Nashville and began working full-time as the head of video production at a country music before beginning his current job as a Christian music producer's assistant. Halm has since been involved in production for artists like Newsong, For King and Country, We Are Messengers, Unspoken, Meredith Andrews, Hollyn, Colton Dixon, Chris August, Westover and Bethany Cruz.
Halm credits the University's faculty and community for his career success. In addition to his involvement with Asbury's School of Communication Arts. Halm took music composition lessons, which introduced him to different music backgrounds and helped train his ear for pitch. He also worked for Asbury's Learning Resources center in the IT department, where he gained valuable live-sound experience and learned sound systems from a technical side.
"[My undergrad years were] a great time to be able to experiment, get feedback and, most importantly, fail," Halm said. "Asbury helped prepare me for my job by teaching the fundamentals on audio production, as well as more of the technical specifics."
— by Cathryn Lien '18
To learn more about Asbury's School of Communication Arts, visit: asbury.edu/ComArts.